Get your bullstalk wallpaper NOW!
Wallpaper Info


March 1, 2004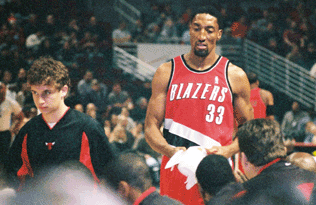 KEEP DREAMING... So it's another Scottie Pippen photo...who cares. Hey...it's the only time you'll get to see him on the court for the rest of the year anyways...even if he is wearing
a Blazer uniform.

---
November 12, 2003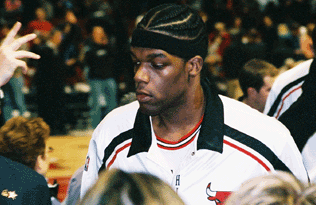 GAME OVER! Eddy Curry walks off the court and heads towards the locker room for some tough questions and interviews.

---
November 4, 2003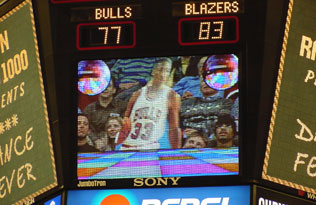 THE STANDUP DANCES TOO! For those who don't believe me, "yes", I brought the famous "standup" of Scottie to every Bulls/Blazers game. Here, my brother was able to catch one of the All-Time Classic shots, as I waived feverishly, the standup during a Bulls timeout and a segment of "Dance Fever".

---
October 7, 2003
Bulls Open Scrimmage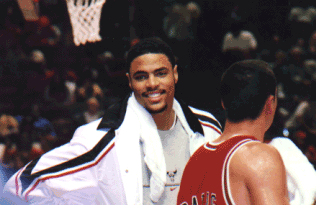 Tyson Chandler is all smiles during the Bulls open scrimmage.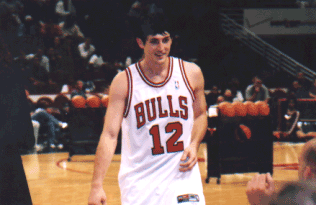 Kirk Hinrich feels good about his chances
during the 3-point contest.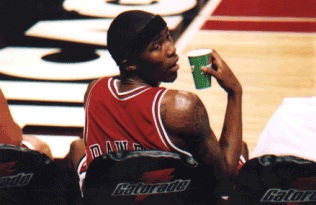 During the Red Team's timeout,
Jamal inquires about some more water.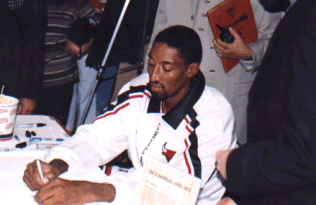 Pip signs autographs for all of his adoring fans,
including one for The Pippen Watcher.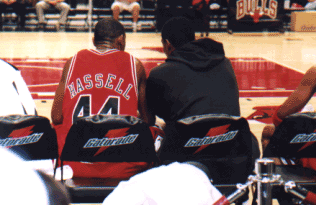 If Trenton had only listened to Pip a little better,
he still may be here.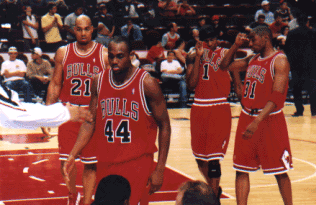 I see a lot of tired players out there.
Better get in shape for the start of the season.


---
MORE PHOTOS
Pip & the Blazers visit Chicago March/2002
&nbsp&nbsp not posted yet
Pip & the Blazers visit Chicago New Years Eve, 2002
&nbsp&nbsp not posted
E-Mail the Pippen Watcher
BREAKING NEWS